The Taoist Institute
Helping You To Find the Path of Serenity for Your Life
The roots of Taoism reach back to the ancient Shamanic traditions of China 3,000 years ago. These currents were eventually expressed in poetic philosophy by the sages Lao Tzu and Chuang Tzu. They taught that the source of all manifestation was ever present but beyond the limitations of verbal expression. The way to experience Tao was to become receptive, to empty the mind of limiting preconceptions and to harmonize with the flow of nature. Today, Taoism in the United States is characterized by the emergence of the "secret" traditions into the marketplace of the New Age subculture and the Chinese martial arts such as Kung Fu and Tai Chi Chuan. There are now a wide variety of Taoist methods and disciplines readily available to the interested student. Find out more about Taoism.

What's this Tao all About? is a lighthearted journey through the wisdom of the Tao hosted by a Tao Master and a guy who's hosted a bunch of comedy podcasts. In this first-of-its-kind Taoism podcast, Dr. Carl Totton and Tod Perry discuss the basic concepts of Taoism, chapters of "The Tao Te Ching," and most importantly, how it can help you find peace and happiness in today's world.
Chinese Internal Health and Martial Arts Classes With Grandmaster Carl Totton
Kung fu/chuan fa (Shaolin & Taoist)
Monk Fist and Splashing Hands
Chinese and Hawaiian kenpo
Tai Chi Chuan
Pa Kua Chang, Hsing-I Chuan, Lu Ho Ba Fa (Water Boxing)
Chin Na (Joints locks & grappling)
Learn More with Professional Training DVDs at Home
You can learn more, sharpen your skills, and train at home with Dr. Carl Totton's DVD series. With DVDs on Tai Chi Chuan, Qigong, internal martial arts combat, and the exciting Monk Fist series, you can learn the secrets of Dim Muk, Dim Xue, and Dim Ching. Visit our online store to browse the full selection of internal health and martial arts DVDs to build your skills at home.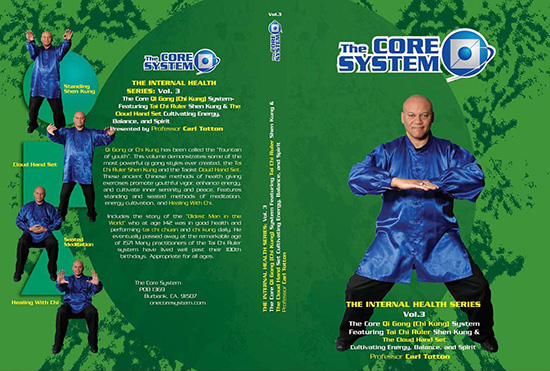 Class Schedule
Chi Kung or Qigong
Chinese Meditation & Yoga
Mondays
8:00-9:00PM
Tai Chi Chuan & Tai Chi Qigong
Sundays
Beginner / Open: 10-11AM
Intermediate / Advanced: 11AM-12PM
Mondays
Beginner / Open: 6-7PM
Intermediate / Advanced: 7-8PM
Chinese Kung Fu & Chuan Fa
Sundays
Beginner / Open: 12:30-1:30PM
Intermediate: 12:30-2PM
Advanced: 12:30-3PM
Tuesdays
Beginner / Open: 7-8PM
Intermediate: 7-8:30PM
Advanced: 7-10PM
Internal Chinese Martial Arts
Pa Kua Chang, Hsing-I Chuan, Lu Ho Ba Fa
By appointment only
Pay For Your Classes
If you would like to pay for your classes at the Taoist Institute, please click the button below and then enter your class fee on the next screen and pay securely with your credit card using PayPal.